About Hair Girl Regina Pearl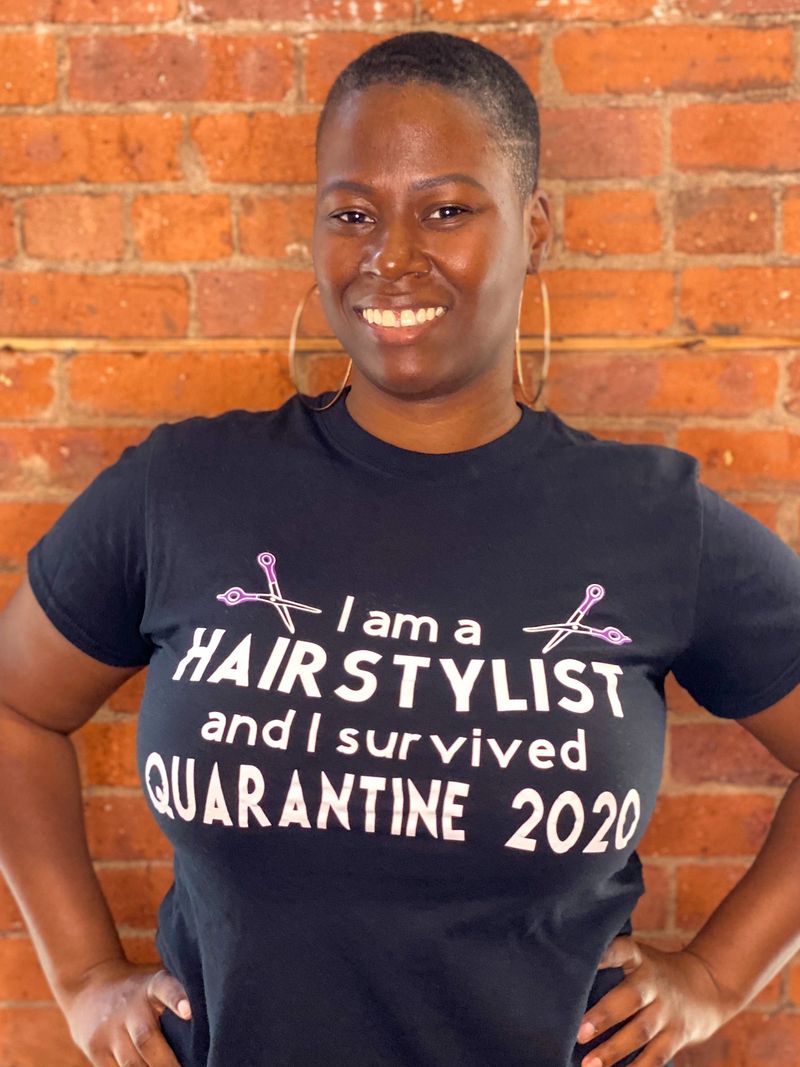 Hair Girl Regina Pearl is the name of the salon as well as its owner Regina Pearl. Regina is a healthy hair care specialist whose focus is on healthy hair management and education for her clients. Regina's interest and passion for hairstyling began when she started experimenting with different styles on her dolls' hair. Her mother and grandmother wore wigs and were not equipped to properly style Regina's hair so this pushed Regina to learn how to manage and style her own hair to achieve the looks she desired.
After discovering her love for hair and encouragement from her family and friends, Regina enrolled in cosmetology school and graduated as a licensed cosmetologist in 2006. Immediately upon graduating, she was employed at Ouidad, the top curly hair salon in NYC where she trained to be a curl specialist. This is also where Regina found her passion for working with naturally curly hair of all textures. After 3 years, she moved on to Lavar Hair Designs, which is the top rated salon on the Upper West Side, NYC. At Lavar Hair Designs, Regina further honed her skills under the tutelage of celebrity hairstylist Ellin Lavar and was given the opportunity to do hair on set for the "Whitney" feature film. After working for Lavar Hair Designs for 7 years, she felt that it was time to move on and venture out on her own and the Hair Girl Regina Pearl Salon was born.
Hair Girl Regina Pearl Salon opened in 2018 and has been a success with clients of all textures and backgrounds entrusting Regina as their stylist and hair guru. As a result of the success of Hair Girl Regina Pearl, Regina had the opportunity to work behind the scenes as a hairstylist during New York Fashion Week 2019. These experiences have shown her the future of hair and she wants to continue to educate herself on new techniques and skills to further hone her craft. Regina also plans on expanding her services to offer classes and workshops to educate others on how to properly take care of their hair. Regina's 10+ years experience in the industry were instrumental in her quest to build the Hair Girl Regina Pearl brand. Because of her knowledge, skills and expertise, Regina has been able to create a one of a kind experience for her clients that works with their preferences and lifestyle.